Services
To be openminded for arts, you have to leave the daily business behind.
Your visit
Found your favorite event? Now it's time to get your ticket and start planning your trip. Here you will find all the information you need about admission prices, reservations and discounts. Your Festspielhaus visit is just around the corner? Book an intermission arrangement or a table in the "Aida" restaurant. Are you still looking for a ride? The Festspielhaus-EXPRESS leaves from many cities in the southwest.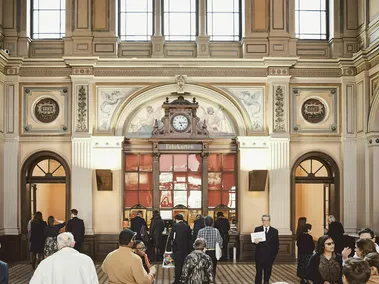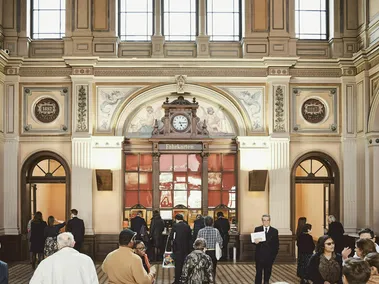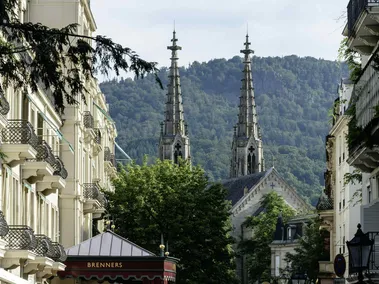 Packages & heading tours
Baden-Baden invites you to stay - even after the opera and after the concert. We will gladly arrange a comfortable hotel room or the all-round carefree weekend for you. Talk to our in-house travel professionals and take advantage of their local knowledge and best connections to the city's most beautiful hotels. You can also book a package tour for the festival and many weekend programs directly at the Festspielhaus. Then we still let you show the most beautiful corners in the Black Forest and Alsace.
Gastronomy
A critic once wrote that in terms of atmosphere and service, the Festspielhaus Baden-Baden is fully on a par with the city's luxury hotels. And quite naturally, we agree. A cuisine inspired by elite chef Harald Wohlfahrt and attentive restaurant experts await you at your table before, between, or after the magical musical moments, just a few steps from your seat in the hall.