Welcome to
Festspielhaus Baden-Baden
Next festival
Dance Festival Baden-Baden
The World of John Neumeier
30.9.-9.10.2022
John Neumeier and the Festspielhaus Baden-Baden are linked by an artistic friendship that has lasted a quarter of a century. In this festival, the Festspielhaus is now laying the city of Baden-Baden at the feet of the choreographer and long-time Hamburg ballet director. His world has a fine address here.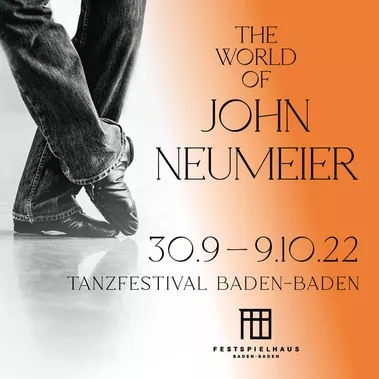 Service
Your visit to the Festspielhaus Baden-Baden
Found your favorite event? Now it's time to get your ticket and start planning your trip. Here you will find all the information you need about admission prices, reservations and discounts. Your Festspielhaus visit is just around the corner? Book an intermission arrangement or a table in the "Aida" restaurant. Are you still looking for a ride? The Festspielhaus-EXPRESS leaves from many cities in the southwest.
Sponsored by the Federal Government Commissioner for Culture and the Media