Welcome to
Festspielhaus Baden-Baden
Next festival 2023
The World of John Neumeier
Dance Festival Baden-Baden
29.9.-10.10.23
The premiere of the dance festival "The World of John Neumeier" in fall 2022 was a crowd puller. With "Sleeping Beauty," a favorite piece in his repertoire, John Neumeier is following it up in 2023. In his version of the fairy tale ballet based on Tchaikovsky and Petipa, the prince, a person of our time, meets Sleeping Beauty - a dream princess from the era of classical ballet. The question remains: is there a good awakening? "Dona Nobis Pacem," John Neumeier's latest choreography, is a prayer for peace in the language of dance. For in "The World of John Neumeier" there is room for the hope that all art lovers share: Dreams can move worlds.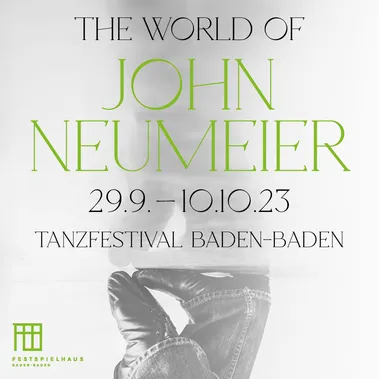 Events of the dance festival
Service
Your visit to the Festspielhaus Baden-Baden
Found your favorite event? Now it's time to get your ticket and start planning your trip. Here you will find all the information you need about admission prices, reservations and discounts. Your Festspielhaus visit is just around the corner? Book an intermission arrangement or a table in the "Aida" restaurant. Are you still looking for a ride? The Festspielhaus-EXPRESS leaves from many cities in the southwest.