Participation
Exploring art to the fullest
Get involved, go deeper, immerse yourself: what we integrate through our own experience is no longer foreign to us – one of the guiding maxims of the Festspielhaus Baden-Baden's participation program.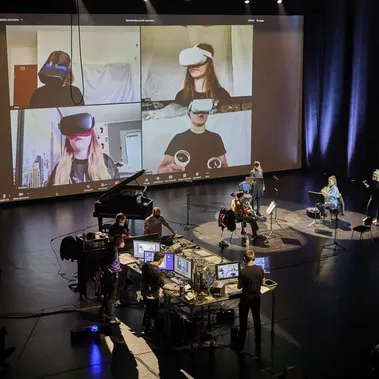 For schools and educators
We invite you to the Festspielhaus, and we also come visit you at school – maybe to put together a real opera with the whole class? Simply ask us! About rehearsal and concert visits with preparation and follow-up, for example, or about further training for teachers, or a one-week learning program for students with special needs. Our interactive music education program strengthens students' personality and promotes joy in both teaching and learning. And we have some notable partners at our side, which include the Ministry of Culture, the Regional Council, the Education Office, and an artist network that has grown over the years.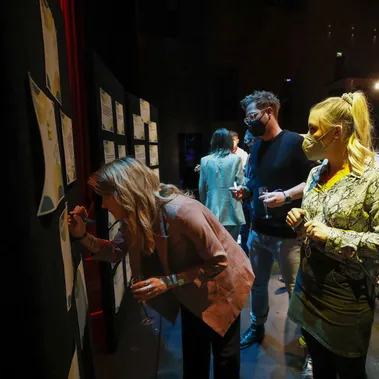 For businesses and adults
For concert lovers, those curious about music, professionals, and executives, we also offer musical experiences beyond the stage that have a lasting impact. Introductory lectures, exclusive seminars, and tailor-made practical workshops provide insights into the world of music and open up new perspectives on topics such as creativity, communication, mindfulness, and team building.