Participation
For children, young people and their families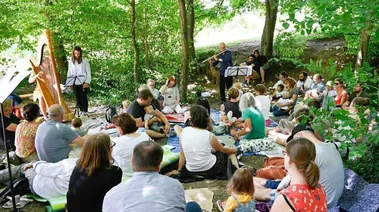 Too small? There's no such thing! Music gives joy at all ages. In Musa!, babies and toddlers come into contact with music in a way appropriate to their delicate ears. At interactive music celebrations, everyone gets the opportunity to sing and play on the Festspielhaus stage – even if it's for the very first time. If you're keen on learning more about tooting and blowing, Toccarion offers all kinds of instruments that can be tried out under the guidance of educators.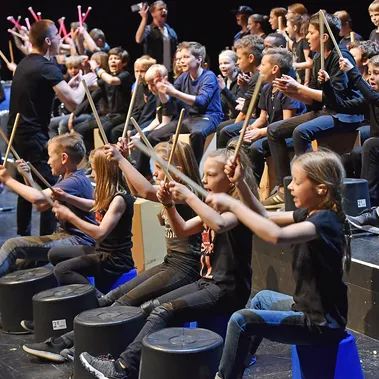 Participation festivities
Step onstage! Several times a year, we join with artists in inviting you to give free rein to your creativity. Become an artist yourself and experience the magic of the stage! From the first steps on the ballet barre to an elaborate choreography, from the first beats in the rehearsal room to a public performance in the middle of the orchestra – with us, everything is possible. In workshops, you'll create your own dance performances, enjoy thrilling concert experiences, and take part in choir projects where more than just the roaring final applause will remain in your memory for a long time to come.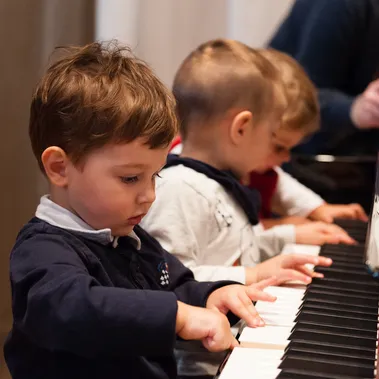 Concerts
Open yourself to fascination! The love of music, theater, and art begins with the joy of wonderment, and for this the Festspielhaus offers many opportunities. In MUSA!, even the very youngest listen to sounds that specially trained professional musicians conjure forth from their instruments. Concerts and music theater created with imagination and expertise are especially appealing to children, young people, and families: an invitation to enjoy and discover new things!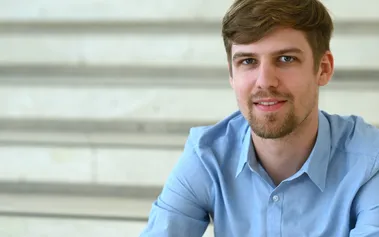 PARTIZIPATION
Christian Vierling
Participation Officer
TOCCARION
The incredible children's music world of the Sigmund Kiener Foundation
The Sigmund Kiener Foundation created the incredible children's music world TOCCARION in Baden-Baden's Old Railway Station, which also serves as the foyer of the Festspielhaus. The musical games there for children ages five to twelve also captivate adults, and are unique in the world. When it comes to kindling children's enthusiasm for music, the Festspielhaus and TOCCARION play together in harmony.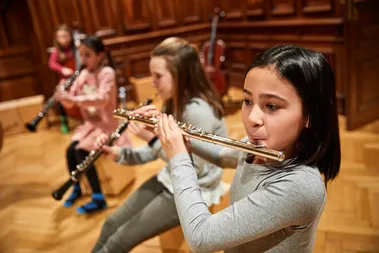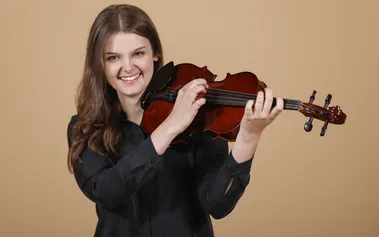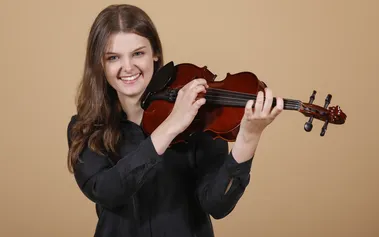 TOCCARION
Judith Koschmieder
Music Educator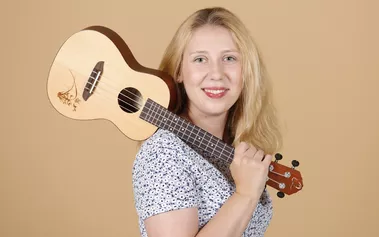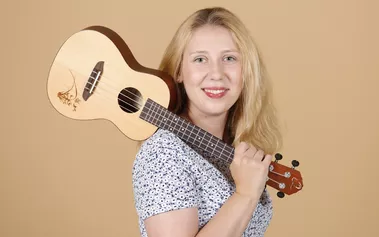 TOCCARION
Marleen Splettstößer
Project Manager