Participation
For businesses and adults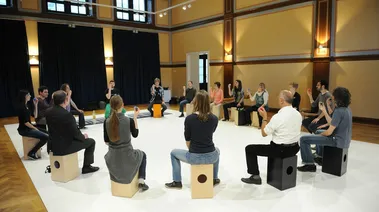 Lights out, listen, and enjoy? This is definitely the beginning. But enjoying music in the Festspielhaus means so much more. Introductory lectures and music seminars open our ears for what is to come. At Track1, young adults share ideas about the Festspielhaus of the future. In management workshops, young professionals learn creative techniques that help them to become artists in their jobs.
Management workshops
Learning to be an artist in our own job is the principle guiding the Festspielhaus Baden-Baden's management workshops. Participants learn how opera, ballet, jazz, and pop relate to their own professional role by trying them out under professional conditions. Seemingly insurmountable obstacles – along with our own shadow – are all taken care of with energy and verve. The workshops are individually tailored to the company's wishes and interests.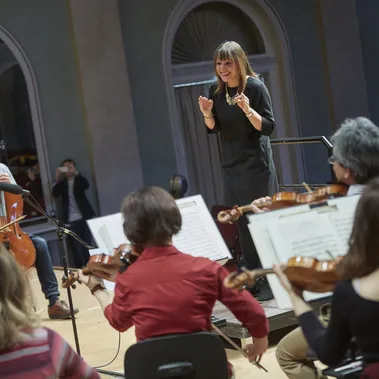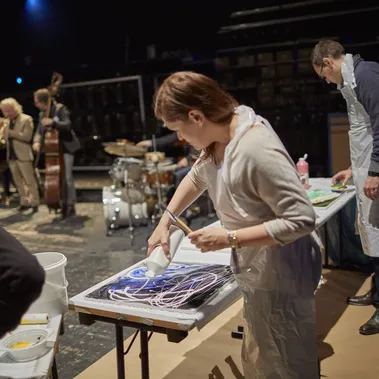 Introductory lectures and music seminars
We hear what we know. The Festspielhaus introductory lectures provide background knowledge that guarantees plenty of "Aha!" moments. A team of lecturers awaits the audience 80 and 50 minutes before many events on level 3 of the foyer. As part of Festspielhaus cultural tours and as a special offering for sponsors, our experts deepen listeners' knowledge and appreciation of music and dance.
Gleis1
The young culture club
The Festspielhaus is rolling toward the future: help set the course! Track1 is the meeting place for people from ages 18 to 35 who have a particularly strong connection with art. During backstage initiatives and exclusive events, you'll get particularly close to Festspielhaus artists. You'll enjoy a glimpse behind the scenes and engage in discussions with those who design the program. You'll meet people who love pop, entertainment events, dance, classical music, and jazz as much as you do and join them in developing ideas for the Festspielhaus of the future. Climb on board at Track1!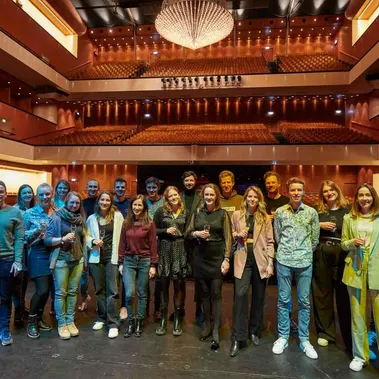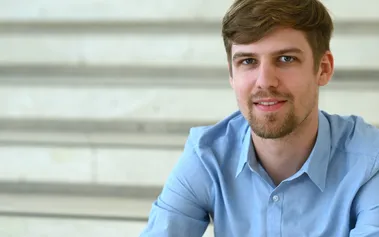 PARTIZIPATION
Christian Vierling
Participation Officer