Secure the best seats! For discounts click on the i-button next to "Book".
Anna Netrebko & Yusif Eyvazov
The Festspielhaus is now a quarter of a century old, and Anna Netrebko has been inspiring our audiences for precisely as long. During her first time on the Festspielhaus stage as Teresa in Benvenuto Cellini, hardly anyone in the West knew her. But when the soprano appeared at the Festspielhaus as Mozart's Donna Anna or Tchaikovsky's Iolanta, she was already a celebrated soprano worldwide. Over the course of her career, her soprano voice changed and became more dramatic: listening to her today as Turandot, one can scarcely believe that she started her career as Mozart's Susanna. For years now, she has been performing with her husband, tenor Yusif Eyvazov, mainly in demanding Verdi and Puccini roles. Together they will present their new program to their Baden-Baden audience.
With surtitles in German and English.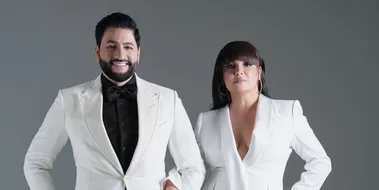 Program
Aria recital
Estimated end time: 22:10
Elena Zhidkova
Mezzo-Soprano
Claudio Vandelli
Conductor
Cooperation and partnership
Patrons of the Concert: Klaus and Kirsten Mangold
Encore!
You might also like