Secure the best seats! For discounts click on the i-button next to "Book".
Wolfgang Haffner Magic Band
Silent World Tour 2023
Let's first hear what others have to say: Wolfgang Haffner, Germany's "best" (Die Welt), "coolest" (ttt, ARD), "most important drummer of his generation" (SZ) is finally going on tour again. Accompanying him will be his Magic Band, featuring Alma Naidu, the award-winning young jazz singer from Munich, whose debut album Haffner produced. In addition to the long-time members of his trio, Simon Oslender on keyboards and Thomas Stieger on bass, the celebrated Berlin-based trumpeter Sebastian Studnitzky will also be joining the team. Haffner still belongs to the old school: he makes, in his own words: "music for the heart." And in this way has been reaching his audiences for decades.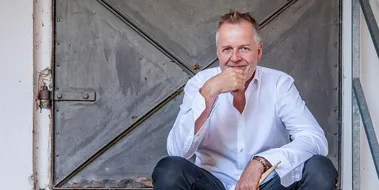 Program
Jazz and funk with Germany's master drummer
Wolfgang Haffner
Sebastian Studnitzky
Trumpet
Simon Oslender
Piano, Keyboard
Cooperation and partnership
Sponsored by: Karsten Jahnke Konzertdirektion
Encore!
You might also like