Verdi: Messa da Requiem
Autumn Festival 2022
After intensive discussions with conductor Teodor Currentzis, artistic director Benedikt Stampa replaces the two concert performances of the Wagner opera "Tristan und Isolde" planned for November 17 and 20 with performances of the great "Messa da Requiem," the "Verdi Requiem" with choir, soloists and orchestra.
In recent weeks, it has become apparent that the originally planned performance of the concert version of Tristan can no longer take place due to the fact that some of the singers are no longer fully available for the solo parts.
"In intensive discussions with Teodor Currentzis and his ensemble as well as other organizers, we looked for an alternative of comparable value and, in view of the current situation in Ukraine, were unanimous in the conviction that we would not select an-other opera, but a piece more suited to the situation", said Artistic Director Benedikt Stampa. "The Verdi Requiem is an outstanding work that can also be viewed as a statement in the context of the current situation. "
If you wish to keep the tickets you have already purchased, you do not need to take any further action, the tickets will remain valid. If, on the other hand, you wish to convert your tickets into a voucher, donate them or return them, please notify our Service Center Ticketing. Tickets will be refunded in the same way as they were paid for.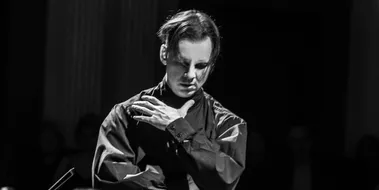 Program
Giuseppe Verdi
Messa da Requiem
for four soloists choir and orchestra
Estimated end time: 18:45
Eve-Maud Hubeaux
Mezzosopran