Plácido Domingo
Verdi Gala
Since The Three Tenors at the latest, he has been a household name: Spanish singer Plácido Domingo is an iconic figure – both as a singer and as a conductor. With over 130 roles and 21 million records sold, Domingo was one of the world's leading tenors for decades, but he is now being celebrated worldwide as a baritone – including a full half hour of applause at Milan's La Scala. For his gala, Domingo has brought along two eiminent colleagues: Uruguayan soprano Maria José Siri, who studied with Ileana Cotrubas, and Italian tenor Fabio Sartori, who won the Pavarotti Competition while still a student.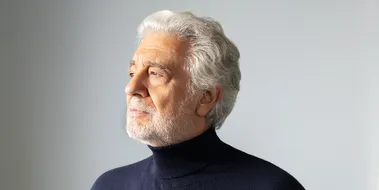 Program
Arias and ensembles from operas by Giuseppe Verdi
In Italian with German and English supertitles.
Ivan Magri
Massimo Zanetti