Secure the best seats! For discounts click on the i-button next to "Book".
Lahav Shani & Seong-Jin Cho
Seong-Jin Cho steps in at short notice for Daniil Trifonov, who fell ill on 7 June, and plays Maurice Ravel's equally energetic and lyrical Piano Concerto in G major. This will be accompanied by Copland's "Fanfare for the Common Man", made world famous by the British band Emerson, Lake and Palmer. Finally, the Israeli conductor Lahav Shani and the Rotterdam Philharmonic Orchestra will present Tchaikovsky's popular sixth symphony, the "Pathetique".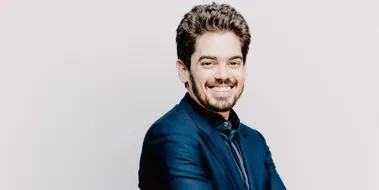 Program
Aaron Copland
Fanfare for the Common Man
Maurice Ravel
Piano Concerto in G major
Peter Tschaikowsky
Symphony No. 6 in B minor, op. 74
("Pathétique")
Estimated end time: 7:50 PM
Cooperation and partnership
Patrons of the Concert: Jörg Sander
Encore!
You might also like