Cats
The classic from the West End is back!
What was going on in 1981? Helmut Schmidt was Chancellor, FC Bayern Munich was the German champion once again, and Ireland won the Eurovision Song Contest. But on a global scale? CATS was premiered! The world's most famous cats broke all the records and have since enchanted more than 73 million viewers in over 30 countries. A classic that has lost none of its freshness today and, with "Memory," makes people dream of the magical world of the eighties …
Original version in English with German surtitles.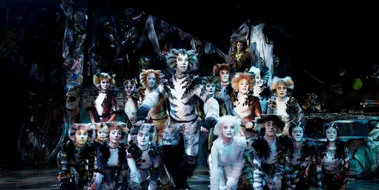 Cooperation and partnership
Presented by: BB Promotion