Festspielhaus Baden-Baden
Our house
One of the finest addresses for music and dance.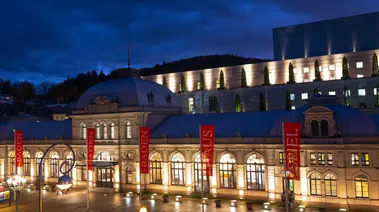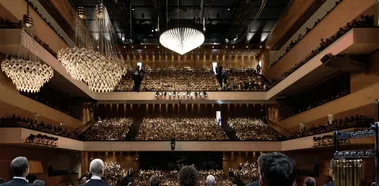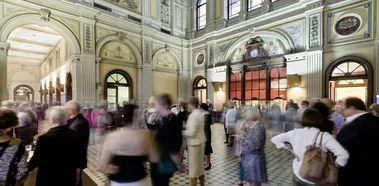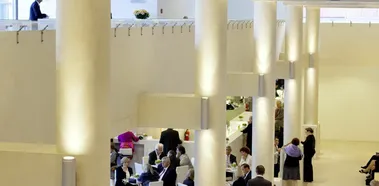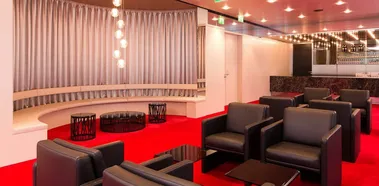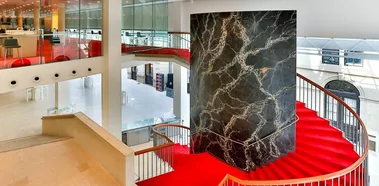 Timeline
In 2023 the Festspielhaus Baden-Baden celebrates its 25th anniversary. Join us in a stroll through history. Germany's largest opera house dates back to a private initiative that revisited an old idea from the nineteenth century, when Richard Wagner sought to build his festival theater here. Today, the Festspielhaus dedicates itself to the Europe's musical heritage in all its diversity and explores new forms of music education and participatory programs for future generations of music lovers.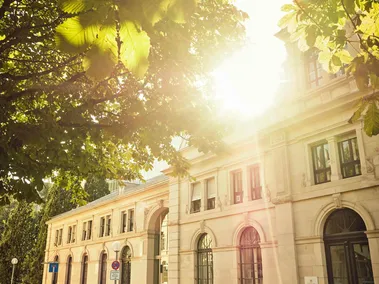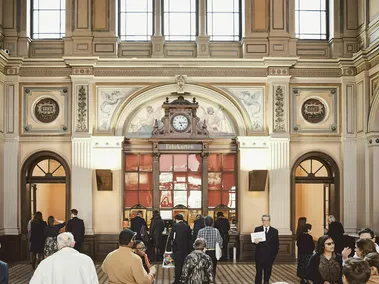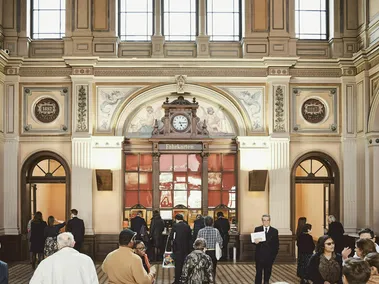 Portrait
With a capacity of 2,500 seats, the Festspielhaus Baden-Baden is one of the largest classical music venues in Europe. The building features a unique architecture as the opera hall sits on the trackbed of a former railway station, whose neo-classicist structure serves as the entrance hall of the Festspielhaus Baden-Baden. The reconstructed opera house was designed by the Viennese architect Wilhelm Holzbauer in the mid-1990's in accordance with ideal acoustic values calculated by the acclaimed Munich-based physicist Karlheinz Müller.
Baden-Baden
A visit to the Friedrichsbad or a hike along the Panorama Trail in Baden-Baden allows you to forget everyday life and the hectic pace of life like hardly anywhere else. Even Mark Twain sensed a world sensation in the warm waters of the Roman-Irish baths and was to be proven right. The healing springs are timeless - and that is a new opportunity for a place with a lot of history that is constantly reinventing itself.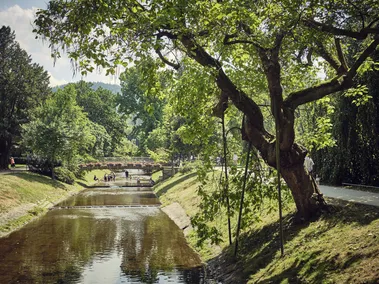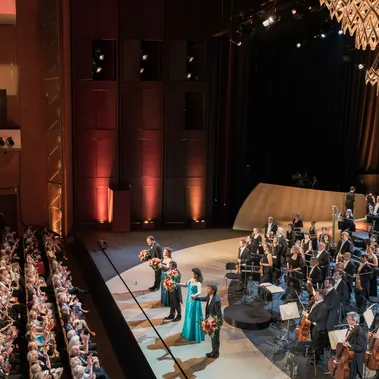 Our artists
Many of today's globally successful artists from the opera and concert world have already appeared on the Festspielhaus Baden-Baden stage. In cooperation with the artistic administration, a number of artists who enjoy a particularly close bond with the Festspielhaus participate directly in curating its festivals. Biographies, portraits, and interviews: here you can find more information about these artist friendships.