Sponsorship
Festspielhaus Supporters
As part of the Festspielhaus Supporters' Circle, cultural enthusiasts show their commitment with individual donations. Through their strong identification with the Festspielhaus and its top-level opera, concert, and ballet performances, these music lovers make the Festspielhaus program possible. With their mostly long-term support, the members of the Supporters' Circle make a statement of solidarity while ensuring that culture can continue to move forward in the future.
Music is an important part of my life, and so is social engagement.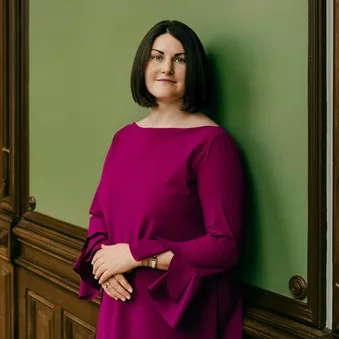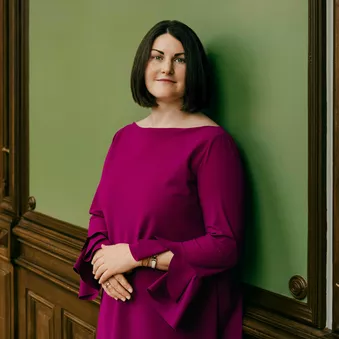 I am a supporter of the Festspielhaus because I feel we should show our children that great cultural achievements are not self-sustaining.
NATALIE SONNTAG (Festspielhaus Supporter)
Your benefits
Exclusive pre-booking rights for all events is just one of the benefits appreciated by Supporters. Depending on the donation amount, members of the Supporters' Circle enjoy further advantages including the use of the exclusive Club Lounge and participation in rehearsal visits, music seminars, and cultural tours. Festive gatherings in the building and backstage ensure many unforgettable highlights together with this wonderful "Festspielhaus family."

Annual donations of 1 million Euro
Frieder and Elke Burda
Ladislaus and Annemarie von Ehr
Bernd-Dieter and Ingeborg Gonska
Anneliese Grenke
Wolfgang Grenke
Henriette and Paul Heinze Stiftung
Klaus-Georg Hengstberger
Klaus and Hella Janson
Sigmand and Walburga Maria Kiener
Horst Kleiner and Isolde Laukien-Kleiner
Albrecht and Christiane Knauf
Karlheinz and Dagmar Kögel
Ralf Kogeler
Ernst H. and Helga Kohlhage
Richard and Bettina Kriegbaum
Christine and Klaus-Michael Kühne
Ernst-Moritz Lipp and Angelika Lipp-Krüll
Frank and Annerose Maier
Klaus and Kirsten Mangold
Hugo and Rose Mann
Reinhard and Karin Müller
Wolfgang and Françoise Müller-Claessen
Dr. August Oetker KG
Hans R. Schmid and Mary Victoria Gerardi-Schmid
Franz Bernhard and Annette Wagener
Rainer Weiske and Brita Wegener
Horst and Marlis Weitzmann
Beatrice and Götz W. Werner
And four unnamed sponsors
In memoriam
Theo and Gabi Kummer
Margarete Stienen
Walter Veyhle
Alberto Vilar