Secure the best seats! For discounts click on the i-button next to "Book".
Lisa Batiashvili & Yannick Nézet-Séguin
Brahms Cycle VI
Brahms's popular Violin Concerto with violinist Lisa Batiashvili meets a long-lost new discovery. The First Symphony by French Romantic composer Louise Farrenc will be featured on the program. Just last year, Yannick Nézet-Séguin performed works by the long-forgotten composer in Baden-Baden – and kindled enthusiastic applause as listeners realized that a neglected genius is now being rediscovered. The journey of discovery continues, this time with the composer's First Symphony.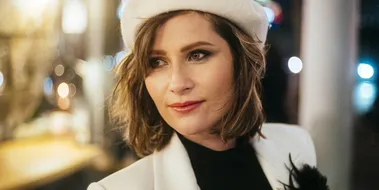 Program
Johannes Brahms
Academic Festival Overture in C minor, op. 80
Violin Concerto in D major, op. 77
Louise Farrenc
Symphony No. 1 in C minor, op. 32
Estimated end time: 18:50
Cooperation and partnership
Patrons of the Concert: Hannelore Pütz-Sparberg