Secure the best seats! For discounts click on the i-button next to "Book".
Francois-Xavier Roth & Albrecht Mayer
Berliner Philharmoniker; music by Stravinsky and Bach
Music lovers in Baden-Baden know François-Xavier Roth from his time as chief conductor of the SWR Sinfonieorchester Baden-Baden and Freiburg. Now we are meeting him again with the Berliner Philharmoniker and their principal oboist Albrecht Mayer, who will be performing a wonderful Bach concerto for Easter. Playing Bach is natural for a conductor who founded Les Siècles, an original instrument ensemble. Roth's other sympathies lie with music from the modern era: here in the form of fairy tales that were in vogue in Russia around 1900. In Petrushka Stravinsky transports us to a fair in St. Petersburg around 1830; with The Fairy's Kiss, the Russian composer was inspired by the music of Tchaikovsky.
Break approx. 18.50
End approx. 20 h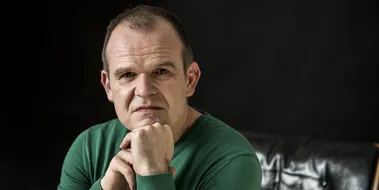 Program
Igor Stravinsky
The Fairy's Kiss, suite from the ballet music after Peter Tchaikovsky
Johann Sebastian Bach
Concerto for Oboe d'Amore and Orchestra, BWV 1055R
***
Igor Stravinsky
Petrushka