Secure the best seats! For discounts click on the i-button next to "Book".
Ballet Workshop
The World of John Neumeier: Hamburg Ballet John Neumeier
Year after year, John Neumeier and his Hamburg Ballet come to the Festspielhaus Baden-Baden to perform both classics and new productions. And Neumeier never misses an opportunity to present the works and the company himself – in his Ballet Workshop, which has long attained cult status among ballet fans and owes its success to the choreographer's fascinating personality. Neumeier is a charismatic artist who knows how to entertain his audience while providing valuable insights: into his thought process and his way of translating historical personalities and world literature into ballets.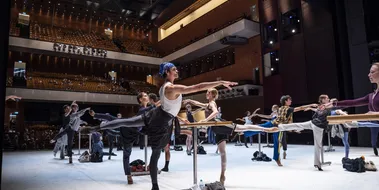 Program
Ballet workshop
Estimated end time: 9:30 PM