29.9. - 10.10.23
The World of John Neumeier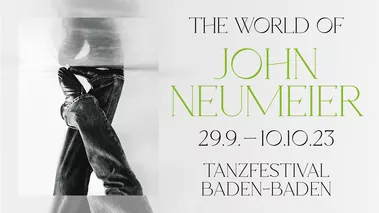 WITHOUT WORDS
The Summer Capital of Europe also meant that in Baden-Baden, people couldn't avoid seeing each other. When kings and emperors lingered here for spa treatments in the nineteenth century, the hotels were filled to overflowing with diplomats. And so they necessarily came into conversation with one another. "The Congress dances," as it was once said in Vienna. Or the "slippery diplomatic dance floor," to quote another phrase we sometimes hear today. What if we were take these metaphors more seriously and invite everyone to dance where language has never yet ventured? Throughout his whole life, John Neumeier has opened up new realms of expression in ballet. In his last season as artistic director of the Hamburg Ballet, all these experiences have culminated in the choreography Dona Nobis Pacem, after Bach's Mass in B minor. Neumeier's Bach ballets are almost a genre of their own. Many unforgettable works have been performed in Baden-Baden. The latest creation will be seen alongside a completely different classic, Neumeier's ballet The Sleeping Beauty, in addition to other works away from the Festspielhaus stage: the whole city will be featured as a dance floor, giving expression to what is beyond words.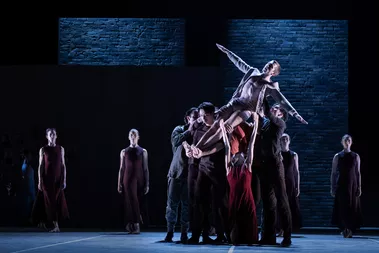 FR 29.9.23/SA 30.09.23/SU 1.10.23
DONA NOBIS PACEM
Hamburg Ballett John Neumeier
Dancing Bach means committing oneself: to life, to faith, to Baroque images, and to the needs of today. John Neumeier never approaches the composer coolly from the outside or by celebrating his greatness with a museum-like approach, as shown by decisions such as a dancer taking on the role of Jesus himself in the St Matthew Passion: in order to expose oneself to such themes as pain, hope, and redemption.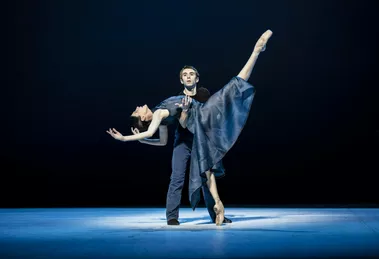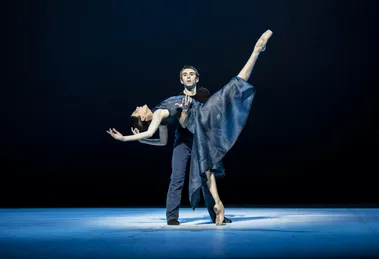 SA 30.9.23
BALLET WORKSHOP
Hamburg Ballett John Neumeier
Year after year, John Neumeier and his Hamburg Ballet come to the Festspielhaus Baden-Baden to perform both classics and new productions. And Neumeier never misses an opportunity to present the works and the company himself – in his Ballet Workshop, which has long attained cult status among ballet fans and owes its success to the choreographer's fascinating personality.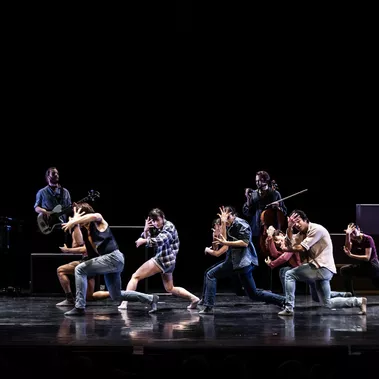 TU 3.10.23
SONGBOOK
Bundesjugendballett
Everyone is different, everyone plays a part, and they are all united by the commitment to grow into genuine dancer personalities. The dancers of the National Youth Ballet (Bundesjugendballett) present their skills in a ballet featuring them all in their diverse facets: BJB Songbook – What We Call Growing Up. A colorful dance collage of pop songs from different musical styles by Imogen Heap, Joni Mitchell, Leonard Cohen, Tracy Chapman, and others.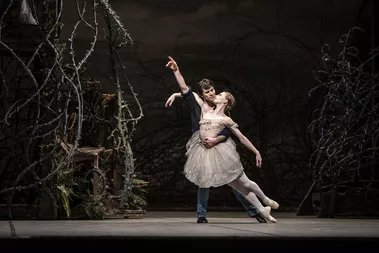 FR 6.10.23/SA 7.10.23/SU 8.10.23/TU 10.10.23
SLEEPING BEAUTY
Hamburg Ballett John Neumeier
Tchaikovsky's Sleeping Beauty in Petipa's original choreography is considered the most important classical ballet of all time. But what does it mean, original choreography? Today there are only approximations, and so Neumeier has made the temporal distance between then and now into one of the principal themes...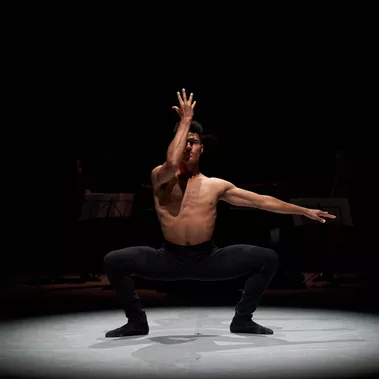 SA 7.10.23/SU 8.10.23
KAMMERBALLETTEN
International Choreographies & Chamber Music
Kammerballeten has an unusual story: the company was not founded by a choreographer, but by the Trio Vitruvi, a Copenhagen chamber music trio. The Trio's pianist, Alexander McKenzie, whose father ran a ballet school in Sydney, came into contact with both chamber music and ballet as a child. He found like-minded artists and eventually combined both interests into Kammerballeten in 2018.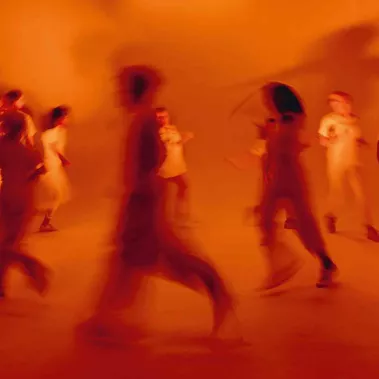 DANCE FESTIVAL OF GENERATIONS
For his festival in Baden-Baden, John Neumeier set himself the goal of bringing dance out into the city. With the Dance Festival of Generations, we are taking him up on his idea. People of all ages are welcome at an event that is sure to bring a relaxed mood to Baden-Baden. "We take dance as a means of communication seriously," is one of the great choreographer's credos. Now it's time to let the bodies speak – at a festival for the whole city.