11.11. - 20.11.22
La Grande Gare
Autumn Festival Baden-Baden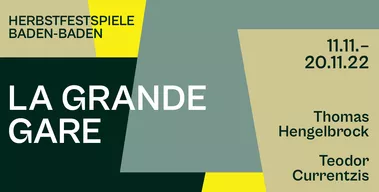 FULL STEAM AHEAD
The railway picks up speed in the nineteenth century, technology encroaches on more and more areas of everyday life – and what about the composers? They are discovering a new mechanics of feelings. Not only the orchestras are getting bigger, but the voices are too: Pietro Mascagni's verism anticipates film editing, while with Wagner we find the opposite. His endlessly flowing music encompasses heroes and harmonies alike, dispenses with arias and is teeming with leitmotifs that give voice to the unconscious long before the advent of modern psychology. With Thomas Hengelbrock, Teodor Currentzis, and Antonello Manacorda, the Autumn Festival will feature three conductors who are known for their uncompromising approach. Pursuing a sound ideal that eschews routine, they shuttle back and forth between large orchestras and their own ensembles. Their historical forerunner: Hector Berlioz, who unleashed the Romantic orchestra and invented the symphonic artist drama with his Symphonie fantastique. Berlioz also coined the term "festival" – in Baden-Baden, incidentally. An "idée fixe" that continues to bear fruit today.
VIVE LE GESANG!
Deutsch-französisches Sing-Fest zum Mitmachen
Deutsch-französisches Sing-Fest zum Mitmachen Die neuen Herbstfestspiele möchten Grenzen überwinden. Das klingt in Zeiten einer lebendigen Europäischen Union etwas merkwürdig, wird deshalb aber nicht unwichtiger. Auch ohne Schlagbäume und Zollkontrollen existieren Grenzen – und seien es vielleicht auch eher Sprach- und Kulturbarrieren. Der Balthasar-Neumann-Chor möchte dazu motivieren, diese weiter abzubauen. Und wie? Natürlich mit Gesang und einem Konzert auf der großen Festspielhaus- Bühne. Entstehen wird ein Projektchor, der unter Anleitung der Chorprofis im Vorfeld des Festivals in Workshops probt und so sein Programm erarbeitet.
22.11.22 Music Teaching Day
Inspiration without limits
For many years, the Festspielhaus Baden-Baden has been cooperating with the Regional Council of Karlsruhe and the State of Baden-Württemberg in the project of continuing education. On Music Teaching Day, artists will offer inspiration on the subject of music teaching. Shortly after the La Grande Gare festival, interdisciplinary events will also feature on the program. The exact program will be announced in september 2022.
Rausch und Romantik
Kulturreise Herbstfestspiele
Liebe, Eifersucht, Rausch: Es geht hoc her in der Oper "Cavalleria Rusticana", einer der beiden Festspiel-Aufführungen, die im Mittelpunkt dieser Kulturreise stehen. Im Sinfoniekonzert begegnen einem sogar Hexen und Teufel. Passend dazu gibt es neben den teuflisch guten Festmenüs auch eine Wein- und Schinkenprobe – wir sind schließlich im Schwarzwald, in dem es schon immer hoch herging.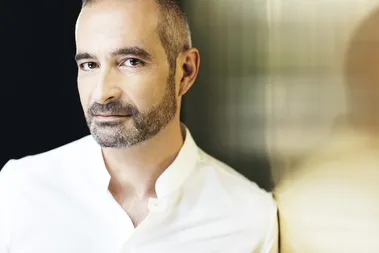 Gefördert durch die Beauftragte der Bundesregierung für Kultur und Medien