Yannick Nézet-Séguin & The Philadelphia Orchestra
The concert presents the last great purely symphonic works by Rachmaninoff. There is a lot to discover. Although the Symphonic Dances are an often-played Rachmaninoff hit, the Third Symphony is encountered rather rarely. This is a pity, because the composer combines Russian melos and American jazz in a very audible way - which, after initial amazement, turns out to be great fun for the listener.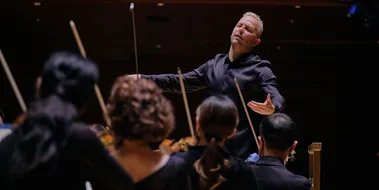 Program
Sergej Rachmaninow
Symphonic Dances, op. 45
Symphony No. 3 in A minor, op. 44
Estimated end time: 18:45
Encore!
You might also like