Secure the best seats! For discounts click on the i-button next to "Book".
Yannick Nézet-Séguin & Daniil Trifonov
The Philadelphia Orchestra - Rachmaninow, Piano Concerto No. 4
The major Russian composer Sergei Rachmaninoff concluded his life as a musical builder of bridges. Our Rachmaninoff Festival also wishes to celebrate him in this role. Some of his works were premiered in America by The Philadelphia Orchestra, which has since seen itself as the composer's ambassador and is now dedicating an anniversary tour to him. The tour was brilliantly inaugurated by a handful of CD productions, all featuring Yannick Nézet-Séguin on the podium and Daniil Trifonov at the piano. The recordings were immediately considered a reference – in this star-studded line-up, the works can now also be heard live in the Festspielhaus.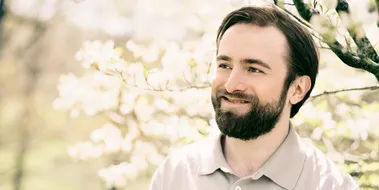 Program
Sergej Rachmaninow
Piano Concerto No. 4 in G minor, op. 40
Symphony No. 2 in E minor, op. 27
Estimated end time: 22:00
Encore!
You might also like