Secure the best seats! For discounts click on the i-button next to "Book".
Yannick Nézet-Séguin & Daniil Trifonov
The Philadelphia Orchestra - Rachmaninow, Paganini Variations
Rachmaninoff's most original and witty piano concerto is the Rhapsody on a well-known melody of Paganini. The work will be performed by the cult duo of Daniil Trifonov on the piano and Yannick Nézet-Séguin on the conductor's podium. Incidentally, the word "rhapsody" must have reminded every American listener of Gershwin's Rhapsody in Blue, written ten years earlier – a work the Russian composer greatly admired. Perhaps this is also why the tonal languages of the late Rachmaninoff and Gershwin are so close in some works.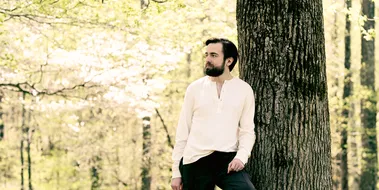 Program
Sergej Rachmaninow
Vocalise op. 34 No. 14 for orchestra
Rhapsody on a Theme of Paganini, op. 43
Symphony No. 1 in D minor, op. 13
Estimated end time: 8:00 PM
Encore!
You might also like