Y. Nézet-Séguin: Brahms Cycle IV
Summer Festival 2022: Seong-Jin Cho, Piano
Brahms's Second Piano Concerto was completed in 1881, fourteen years before the Old Railway Station, the entrance building of today's Festspielhaus. The proximity in time sheds light on a related aesthetic, the Repräsentationsstil, a magnificent meta-style that incorporated all previous styles. In Brahms's piano concerto, for example, we find borrowings from Beethoven, Schubert, and Schumann. This approach had its antecedent in the symphonies of Louise Farrenc, since she too was a musical architect. Countering the urge to reform after the death of Beethoven, she focused on style, form, preservation, cultural skepticism, and industrial progress. A conservative aesthetic that stands in contrast to the growing fluidity of form in Romanticism.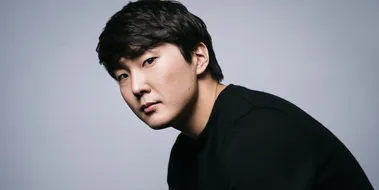 Program
Johannes Brahms
Piano Concerto No. 2 in B-flat major, op. 83
***
Louise Farrenc
Symphony No. 2 in D major, op. 35
Estimated end time: 6:55 PM
Mit Brahms in Baden-Baden
Kulturreise Sommerfestspiele
Regelmäßig zum Sommerbeginn fand sich der Komponist Johannes Brahms in Baden-Baden ein, um Musik zu schreiben, zu wandern – und nicht zuletzt, um seine Freundin Clara Schumann zu besuchen. Unsere Sommerfestspiele widmen sich dem Werk des großen Meisters. Im Rahmen dieser Kulturreise wird das Programm in Konzertbesuchen und mit einem literarischen Stadtspaziergang auf den Spuren Johannes Brahms' vertieft. Das hätte dem Meister selbst gefallen.