Secure the best seats! For discounts click on the i-button next to "Book".
Wiener Philharmoniker & Christian Thielemann
Igor Levit
Igor Levit performs one of the most difficult piano concertos of the Romantic period – and one of the most beautiful. "I don't get a moment of rest!" says the pianist. Christian Thielemann conducts the Wiener Philharmoniker, the concerto is Johannes Brahms's Second. In this work, the North German composer sounds sweet and mellow for a change, almost Austrian, as if he were on an alpine pasture with a flower in his lips.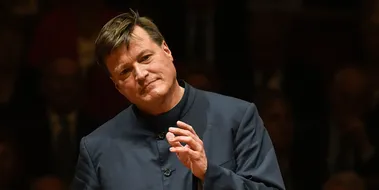 Program
Johannes Brahms
Piano Concerto No. 2 in B-flat major, op. 83
Symphony No. 3 in F major, op. 90
Estimated end time: 21:55
Cooperation and partnership
Patrons of the Concert: Günther and Annette Tetzner