Secure the best seats! For discounts click on the i-button next to "Book".
Renée Fleming & Yannick Nézet-Séguin
Summer festival
Singers merely sing, "La Diva Renée" holds court. This is an often-heard cliché about the star soprano, who has an aura as well as a luxuriant voice that imbues this aura with artistic excellence. Since being an American, Renée Fleming doesn't take herself too seriously, she is very much capable of both: "stateswoman-like" and "casual." With Yannick Nézet-Séguin, it's all about friendship. This is not simply the umpteenth song recital, but a meeting among equals, a unique event on the occasion of the festival. Naturally with an important theme: "Voices of Nature" brings together natural idylls, with the awareness of how endangered these idylls are. This concert opens the summer festival and serves as a festive prelude to further exceptional performances.
With surtitles in German and English.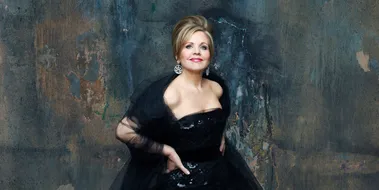 Program
Voices of Nature
Songs by Franz Liszt, Edvard Grieg, Gabriel Fauré and others
Estimated end time: 21:10