Secure the best seats! For discounts click on the i-button next to "Book".
Patricia Kopatchinskaja & Fazıl Say
Whitsun Festival
Not every cult recording is from the seventies! If you're looking for a CD of Beethoven's Kreutzer Sonata today, you'll immediately hear two names: Patricia Kopatchinskaja and Fazil Say. The reason may be explained by an old saying that not only sums up the musicians' approach, but also their current selection of works: music is as unfathomable as it is expressive, because "tradition is not the worship of ashes, but the preservation of fire."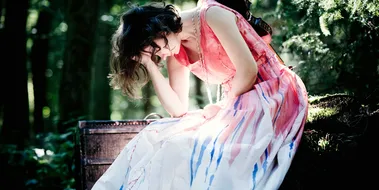 Program
Leoš Janáček
Sonata for Violin and Piano
Johannes Brahms
Sonata for Violin and Piano No. 3 in D minor, op. 108
Béla Bartók
Sonata for Violin and Piano No. 1
Estimated end time: 21:50
Cooperation and partnership
Patrons of the Concert: Achim Schuhen and Heiner Holtkötter