Orlando Figes
Reading and talk: The author of The Europeans in conversation
It was a menage-à-trois between singer Pauline Viardot-García, her husband Paul Viardot, and Russian writer Ivan Turgenev. And it took place for the most part in Baden-Baden, which served as a starting point for many trips undertaken by the three of them. Renowned British historian Orlando Figes (who has held a German passport since Brexit) used this intimate connection as an opportunity to talk about the emergence of modern Europe – via the examples of railways, train station kiosks, and cultural tourism. Did you know, for instance, that opera schedules adapted to the development of railroads? We believe this is a perfect introduction to a Baden-Baden festival entitled "La Grande Gare," which invites you to set out on imaginary musical journeys. Figes' book, a panorama that illuminates the impact of painting, music, and literature, serves as the occasion for a conversation about Europe between the writer and artistic director of the Festspielhaus Benedikt Stampa – further guests are also expected.
In English with translation service.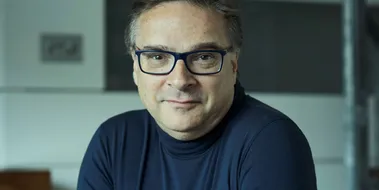 Orlando Figes
Benedikt Stampa
Venue
LA8
The Palais, built in 1820, served as the residence of Queen Frederica of Sweden. In 1850 the Bath Endowment Fund came into being, which had been created to build up the city's infrastructure. Under casino tenant Edouard Bénazet, it became a meeting place for the rich and famous. Thanks to the commitment of Festspielhaus donor Wolfgang Grenke, the building was revived to host events. The GRENKE Foundation opened the Museum of Art and Technology of the 19th Century here in 2009.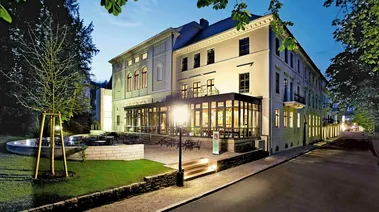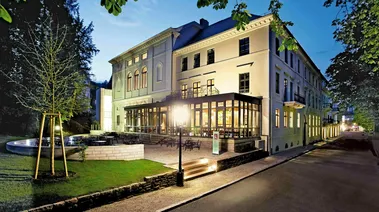 Sponsored by the Baden-Württemberg Stiftung