New Year's Eve Concert: Juan Diego Flórez
He can hit high C's in his sleep. The global star among Italian tenors gives a year-end concert in the Festspielhaus. Juan Diego Flórez is a Peruvian living in Vienna who focuses on the Italian and French repertoire. Pavarotti called him his most worthy successor. For our concert, he will be bringing along young Spanish soprano Marina Monzó.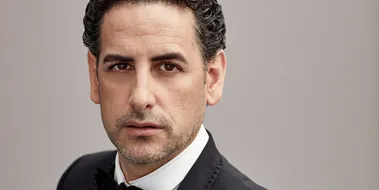 Christopher Franklin
Conductor
Cooperation and partnership
Patrons of the Concert: Hans R. Schmid and Mary Victoria Gerardi-Schmid
Encore!
You might also like