Secure the best seats! For discounts click on the i-button next to "Book".
Mirga Gražinytė-Tyla
City of Birmingham Symphony Orchestra
Tchaikovsky had different sides: one tragic and inward-directed, the other self-confident and national. With The Queen of Spades and Iolanta, this "imperial" Tchaikovsky was at the center of this year's Easter Festival. But one piece of the puzzle was missing, which we are now duly making up for: Tchaikovsky's First Piano Concerto, certainly the most dramatically effective of the genre. Such delight in grand dimensions was a European phenomenon. "Since, from a spiritual perspective, the current world situation is weakness, I seek refuge in strength and write powerful music," said Anton Bruckner, who in turn composed monumental symphonies. Long-time friend of the Festspielhaus Gabriela Montero will be performing this evening with the chief conductor of the City of Birmingham Symphony Orchestra, Mirga Gražinytė-Tyla.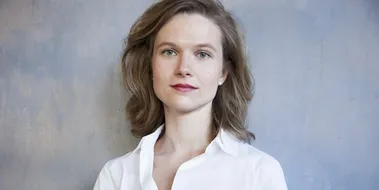 Program
Peter Tchaikovsky
Piano Concerto No. 1 in B-flat minor, op. 23
***
Anton Bruckner
Symphony No. 6 in A major
Estimated end time: 20:05