Secure the best seats! For discounts click on the i-button next to "Book".
Lucas & Arthur Jussen
Münchner Philharmoniker
A symphony concert that's fun. With the two fabulous Dutch pianists Lucas and Arthur Jussen, who also share a mischievous sense of humor. When asked which would be worse, to play on two badly-tuned pianos or in two badly-fitting suits, they answered: in bad suits, of course, after all, you have to look good in front of the audience. The Jussens' reputation as artists is so irreproachable that they can afford to break their image with an ironic bon mot. Two brothers, a unique career – which, after many years of absence, finally takes them back to the Festspielhaus.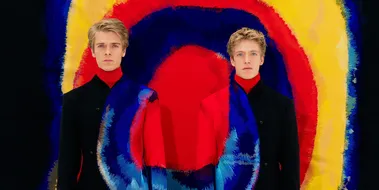 Program
Maurice Ravel
Alborada del gracioso
Francis Poulenc
Concerto in D minor for Two Pianos and Orchestra
Igor Strawinsky
Petruschka
(1911 version)
Estimated end time: 20:40
Encore!
You might also like