Jazz at Night
Whitsun Festival
For this Late Night, Sebastian Manz, principal clarinetist of the SWR Symphonieorchester, has put together a program featuring many surprising and unforeseen twists, resembling a musical wild goose chase. With music from Walt Disney's Jungle Book, Astor Piazzolla, and klezmer along with sacred and oriental music, it covers a wide spectrum. As the presenter, Manz vividly guides his audience through all the depths of this fascinating odyssey.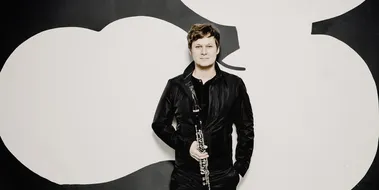 Program
Odyssey: from Disney's Jungle Book to Astor Piazzolla
Estimated end time: 10:30 PM
Sebastian Manz
Clarinet and Moderation
Venue
Orangerie in Brenners Park-Hotel & Spa
The Orangerie forms part of a world-renowned grand hotel: with a history spanning more than 150 years, Brenners Park Hotel & Spa sits in a splendid location on Baden-Baden's Lichtentaler Allee. As the heart of the event space, the Orangerie impresses with its high arched windows providing a view of the avenue. Experiencing music in an intimate setting has always been a tradition at Brenners.