Secure the best seats! For discounts click on the i-button next to "Book".
Anne-Sophie Mutter
Royal Philharmonic Orchestra
America meets Europe: Bernstein celebrates Voltaire, Previn remembers his childhood in Germany, and Rachmaninoff, who wrote his Symphonic Dances during his American phase, combines jazz influences with the medieval "Dies irae" chorale. A transatlantic bridge of a special kind connected American composer, conductor, and pianist André Previn with German violinist Anne-Sophie Mutter. Previn's Violin Concerto "Anne-Sophie" was an engagement present for its namesake, its violin part written with her style of playing in mind. The very first solo phrase with its full, deep, and radiant high notes celebrates the violinist's secure intonation and the rich colors of her artistry.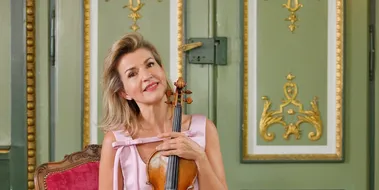 Program
Leonard Bernstein
Candid Overture
André Previn
Violin Concerto "Anne-Sophie"
***
Sergei Rachmaninoff
Symphonic Dances, op. 45
Estimated end time: 20:45